The Best Walmart Clearance Secrets
If you're a smart shopper, you already know that you can score great deals on purchases made at Walmart.
This chain of retail hypermarkets, discount department stores, and grocery stores offer affordable items. This makes them a popular shopping destination for people who are looking for great value for their purchases.
You might like: 10 Ways To Save At Walmart
But did you know that you can score even better deals at Walmart? Apart from dollar deals, and deep discounts, you can also save more from a price drop with clearance deals.
Today, we'll be talking about some of the best-kept secrets for clearance shopping at Walmart. Let's get started on these great tricks and tips!
How Does Walmart's Clearance Work?
The Walmart clearance schedule regularly puts items on clearance for the inventory that they intend to discontinue or simply get rid of. Clearance items vary store by store since individual store managers decide when specific items will go on clearance.
There are times, however, when an item goes on clearance at different stores in your area. IN some rare cases, items will be on clearance prices across all Walmart stores.
How to Score Clearance Deals at Walmart
Look for Yellow Tags Ending in .00 or .01
Clearance items usually have a yellow sticker on them indicating that their price is marked down already. These items may also be placed on shelves labeled "clearance".
Also, if the price ends in .00 or 01, then it has reached its final price and it won't go down any further. So if you see a blanket with a yellow tag and the price is $8.01, then that is most likely the final marked-down price which means now's the time to purchase it.
Know When to Wait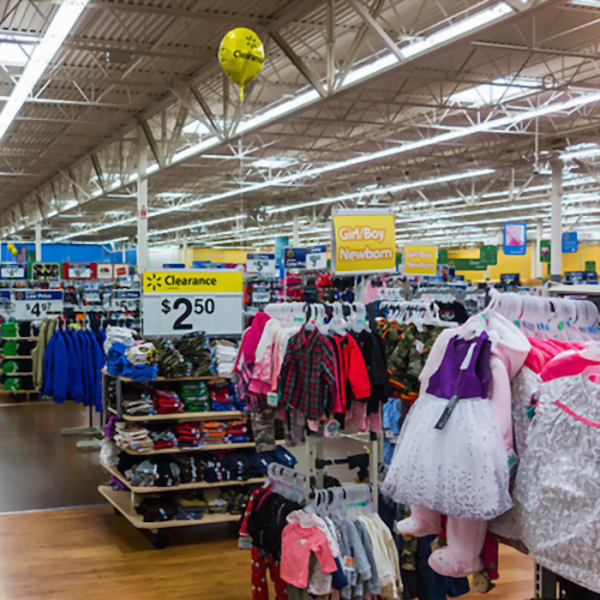 As mentioned above, items whose prices end in .01 or .00 are already on mark-down for the last time. However, if you see an item in the clearance aisle and the price ends in 5 then it's not the final marked down price.
If you see an item priced at $30.05 or $6.95 with a yellow clearance sticker, you're better off waiting a few days since the price will still go down if it doesn't sell out first.
Be Smart About Finding Clearance Items
There are many ways you can use hacks to save at your favorite stores and Walmart is no exception. You don't even have to visit your local Walmart and search aisle by aisle to know what items are on clearance. If you're a fan of shopping on Walmart.com, then you can find clearance deals much easier.
In the search bar, type "clearance" and you will be taken directly to the clearance deals. You don't have to sift through thousands of items just to find the best value for items you're looking for. Plus you can also click on Store Availability to see if those clearance items are actually on sale at your store at that price.
Another thing you can try is to type in specific search terms with clearance. For example try "Clearance Under $5", or "Clearance Hanes", Or "Clearance Hanes Under $5", "Toy Clearance" works, too, or you can try "Walmart Clearance Pioneer Woman". Give it a try and pinpoint some great deals before you even get to the store.
You might like: Online Coupon Codes: How to Use Them
Shop Early for Food Items
Walmart has daily clearance sales deals on food items like bakery, produce, and meat. However, you need to shop early on weekdays mornings to save on bread, fruits, vegetables, and other staples.
Bear in mind that these items are usually nearing their "sell by" date so you'll want to take that into account when deciding if it's a good deal for you.