New Printable Coupon for Tombstone Pizza!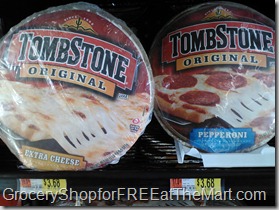 The $1.00/3 Tombstone Pizza coupon is still available so I went out to check the price.  They are $3.68 or $3.35 after the coupon.  These are always nice to have in the freezer and there have been many times when Dian or I haven't felt like cooking and these have saved us from a night in the kitchen.
For more FREE Printable Coupons, visit Grocery Shop for FREE at The Mart!