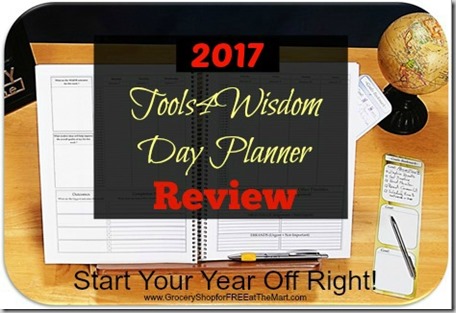 For the last 2 years (2016 2015) I have used the Tools4Wisdom planner to plan out my year and this year is no exception.  I absolutely LOVE this planner and have wondered many times how exactly I ever got anything done before I started using it.
In this year's review I decided that instead of showing you everything in the planner (you can see last year's video if you are interested in that) I wanted to show you exactly how I used the 2016 planner all last year.  I think you will find this video more helpful than previous ones.
To get your 2017 Tools4Wisdom planner <——Click here!
The 21 Day Grocery Budget Bootcamp ebook is here! Now you can learn how to save money on your groceries quickly and easily. Click here to get your copy!