10-Lb Soft Weighted Ball Just $8.99! Down From $20!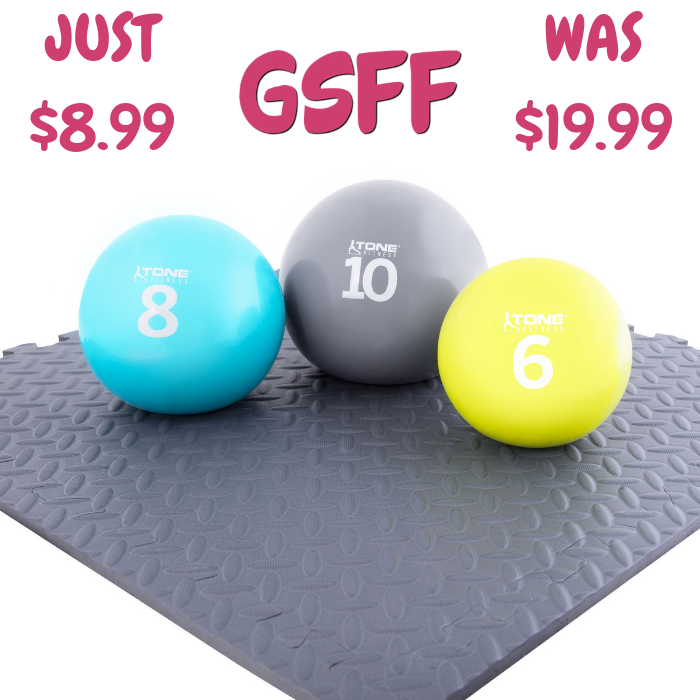 Walmart is currently offering this 10-Lb Soft Weighted Ball for just $8.99 down from $19.99 PLUS FREE store pick up or FREE shipping for orders $35 or more!
The Tone Fitness Weighted Balls allow for greater versatility and range of motion. Using weighted balls will help you improve your strength, build balance, improve hand-eye coordination and add some variation to your workout. Try adding a soft weighted toning ball while doing squats, sit-ups or push-up's, they will help you advance without the worry of dropping a metal plate on yourself.
Hurry before the deal ends!
Get sleek and strong
As versatile as dumbbells
Great for moves that require twisting, swinging and throwing
Vinyl outer shell filled with iron/sand
Available in 6-, 8- and 10-pound variants

The 21 Day Grocery Budget Bootcamp ebook is here! Now you can learn how to save money on your groceries quickly and easily. Click here to get your copy!